Each Humble Beginnings Letterpress Wedding Invitation features a bold two-color design. You can choose any two of the colors below or pay a little more to pick your own custom-mixed colors.
Don't fret. You don't have to try to visualize the colors of your invitation in your head. We'll provide a digital proof in your colors before we start printing. In fact, we'd be happy to show you what several color combinations look like.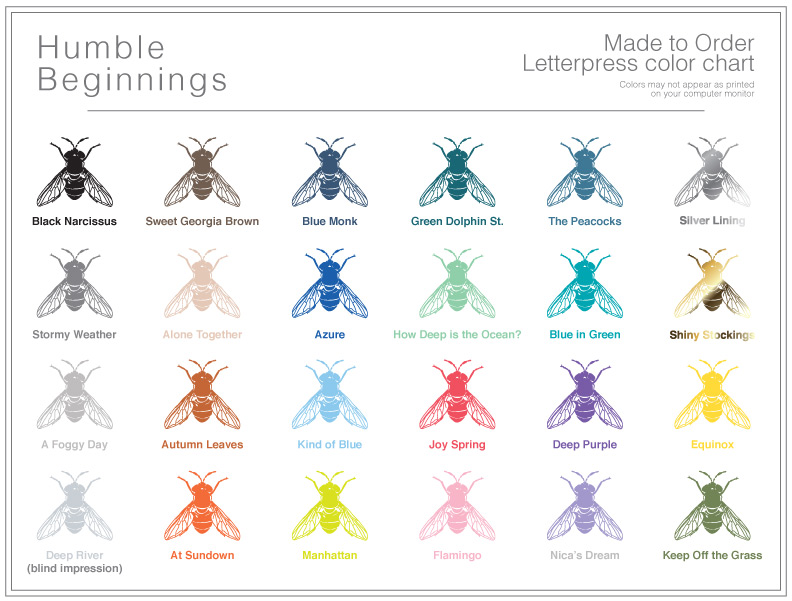 Our color palette ranges from a deep black (Black Narcissus) to a barely-there blind impression (Deep River). From a bright red (Joy Spring) to a soft blue (Kind of Blue).
Simply let us know which colors you'd like and we'll provide a couple configurations for you to choose from.